Presentation
All the topics in the forum now have a "Share" link, which will open a panel that lists all your favorite social networks.
There are
54 services
available for you to choose from.
How does it work ?
Very simple!
Go to any topic of a forum that you like, and click the "Share" link at the top of the post to access the services available: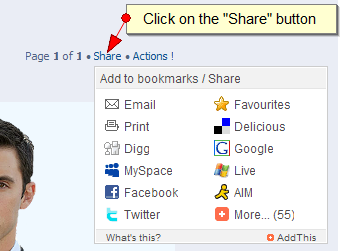 11 services will appear, if the service you use is not there, click on "More" to see the full list of available services: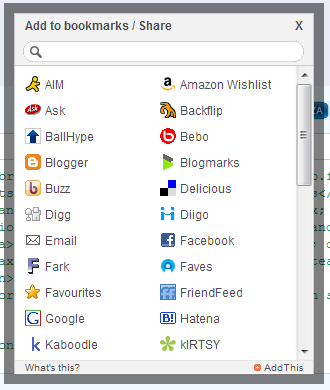 Then just click on the link for the service you wish to be redirected to it.
Take for example the best known and used worldwide:
Facebook.
I clicked on the link "Facebook", which redirects me to this page:
Enlarge this image
Reduce this image
Click to see fullsize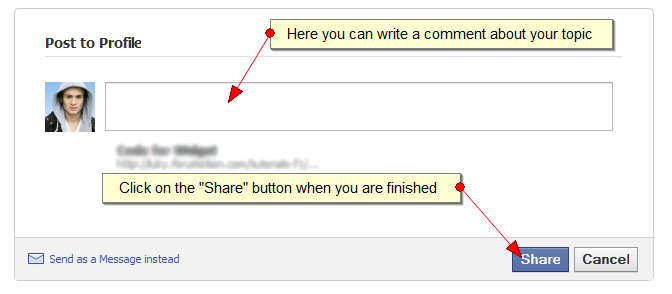 The link will appear on your Facebook wall, alongside your other news.
This system for sharing topics if very easy to use and will help increase members on here