Its here, thanks to Daz for his endless hours of tweaking, changing and generally putting up with my constant "suggestions" for the skin. Ok, whining then !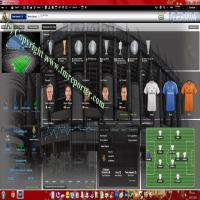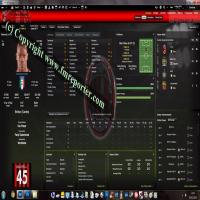 This has a bunch of different backgrounds included for the default screen, If you go to the Documents\Sports Interactive\Football Manager 2014\skins\scorpio v3\graphics\backgrounds and choose the one you want, just rename it to default. (Save the original default in case you want to use it again)
It also has an alternate minimal scoreboard for those that play on smaller screens, in the zip folder you will see an Alt Scoreboard zipped file, it has instructions in it to use that scoreboard.
Note:- This skin was made for larger resolution screen 1920 X 1080 so if some of the writing like team names etc overlap a logo or pictures are missing that is why. You can change your zoom level in your game menu to accommodate that. There will be no versions made for lower resolution screens.
Download skin, extract the Scorpio V3 folder into Documents\Sports Interactive\Football Manager 2014\skins
Before you ask, no there are no changes to be made to this skin, if you like something from a previous skin, you are welcome to try and import it, but there are so many changes in this version that its not guaranteed to work, so we are not offering to try it.
Download file here
https://files.secureserver.net/0s25jYgc5NZ4Or
Also, get the new update for the skin
http://fmreport.forumotion.com/t1998-update-for-the-scorpio-skin-v3
You may use this on your site as long as you link back to
www.fmreporter.com
and do not change the download link.