Lots of questions about Tactics so here is a little help for you.
A "plug and play" tactic will not work successfully for a long period if the players are not set to their fullest potential when picking your squad.
First, click on the tactics screen and then player as seen here.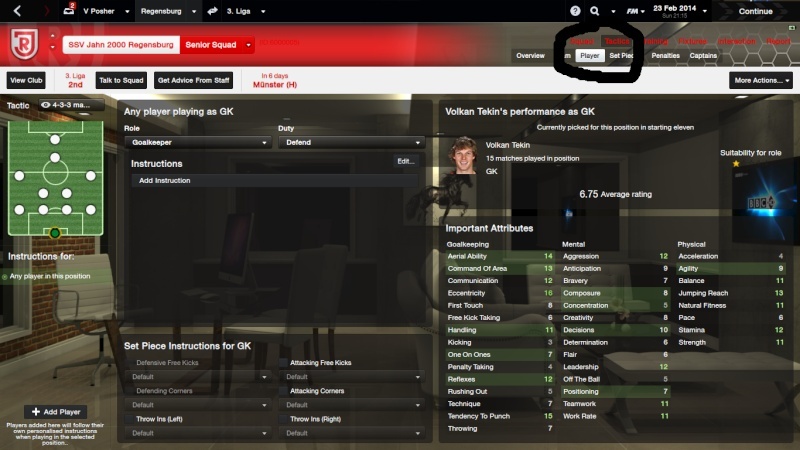 Then you can set the instructions as in here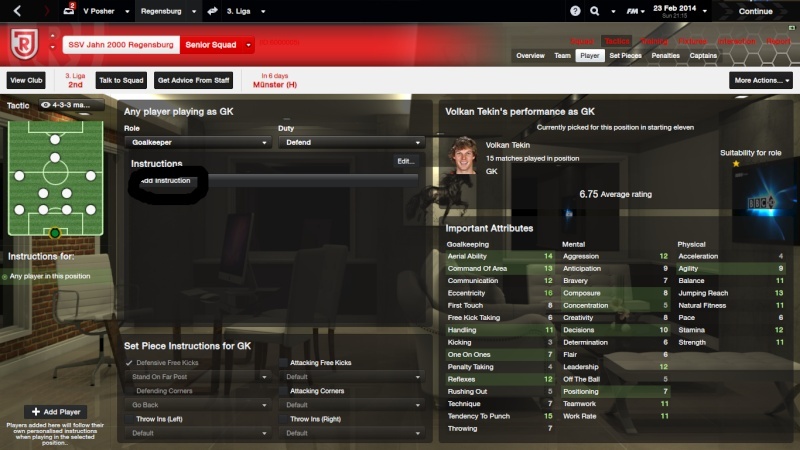 Of course this is the GK, but to keep possession instead of him kicking or throwing the ball aimlessly up field I like to distribute to the defenders.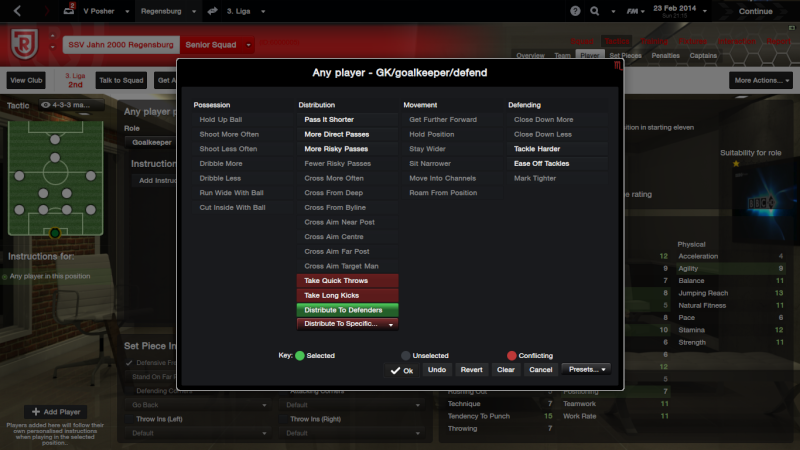 Now you start with the ball from your back line.
You will need to do this for each of the player positions in your team.
To go to the next player, click on the white circle in the tactics screen under player.