Remember those days where your legs still worked, you didn't say ohhh my back every time you got up?
Then maybe you can remember the days when you stood at your local clubs ground as a child thinking to yourself I will play for these one day!
Well not me, I was a fat kid sat at home playing Football Manager being in charge of the players instead of running around getting kicked. So when I went to see my local team play, I always thought I can do better, and decide what I would do if I was in charge and we were losing 1-0.
So one day I got up off my lazy bum and with my Best Friend, we created a local team called Caerphilly Wanders. We had a few very good games, we almost won one if it wasn't for a cheating ref.
My dream was to become Manager of Cardiff City then one day become Manager of Liverpool FC and turn them back into the force they once were.
This is about as far as I got with my managerial Career. I was still a keen fan of my local team, The mighty Cardiff City FC standing in the Grandstand of Ninian Park cheering on my team, In 2003 we saw an amazing jump for Cardiff who went up to League one via a memorable play off against QPR. Of course now League one in those days is the Championship in these days, since then I have stood in the Grandstand cheering on the team hoping for Premier League football, i've seen stars come and go.
The worst thing I have seen is our inability to play two half of a season, we were always at the top half fighting for promotion in the first half of the season then we would just fall off the pace completely, heart breaking for a fan.
Then 2010 play off final against Blackpool the winner went on to the Premier League this was our year. As always my team let me down and Dave Jones let us all down with his tactics for the game. Great news in May of 2010 though, Cardiff were bought out by Malaysian owner Datuk Chan Tien Ghee.
Tien Ghee had his own ideas about the club and how he wanted to get into the Premier League within one season. He promised funds, more wages for players this was Cardiff's year for sure with money coming into the team we were sure to do well this year.
Here is where my story gets interesting.
July 2010 Dave Jones Steps down as Manager of Cardiff City.
It appears that the Malaysian owner lied and did not invest in the club at all, worse than this he sold key players for a great deal of money, but Jones did not see any of this at all. Our team were being broken from the inside out. No manager, no Money and half a team.
Who would be our next manager?
For the first time ever this job was advertised in local papers, it turns out nobody in the footballing world wanted to work for the Malaysian owner, so I thought I would apply for fun see what they see if they ever got back to me.
Weeks went past and I just thought my application was laughed at, after all under Managerial Experience I put my screenshots from the last two years of Football Manager games, in all fairness it was my career in management and its better than leave it blank after all.
Three weeks went past from when I last thought about it, in that time Cardiff had been loaning players in most recognisable was Welsh star Craig Bellamy. So I thought they must have someone lined up for the job already.
They did, ME when I got the call I was sat on my Computer talking to friends, Tien Ghee rang me personally asking me if I would like to try my hand at management at first I thought it was a joke and just laughed at him asking who it really was. But it was true I had just been offered the job of a lifetime manager of Cardiff City FC.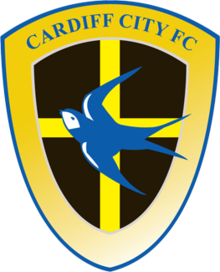 Of course I was not manager of the Cardiff I supported as a kid, with our new stadium "The Cardiff City Stadium" it was going to be something special and different I can not wait.
I will give you regular updates on how my career is going.... I'm really excited I hope you are too.