BREAKING NEWS FROM ITALY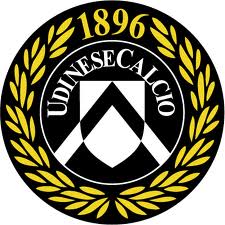 Gianni De Biasi has been sacked by Udinese.
Franco Soldati chairmen of Udinese has moved swiftly to replace him, with inexperienced manager Nicholas Webb from Caerphilly in Wales.
Soldati stated that after a very disappointing 15th in Serie A last year a change in Manager was needed and a youthful manager was the way forward.
History behind Webb
Nicholas Webb is a young manager from a very small town in Wales called Caerphilly, which is famous for their Caerphilly Cheese, but certainly not there football.
Webb has apparently had a keen interest in Football for many years with his playing Career and managing career looking like the following:
• Ex co-owner/co-Manager of Caerphilly Wanders
• Ex co-captain of Caerphilly Wanders
• Ex player of Caerphilly Cavaliers
"It is well known that Udinese have been on a down fall of recent years, with a lot of our best players being sold off for profit and very little investment being given to the club. You don't go from a consistently 7/8th place team to a 15th spot team over night. This is a team which needs rebuilding and Webb is the man to take us forward."
This was the message from the spokesman for the fan of Udinese
This is what Manager Nicholas Webb said to the fans today who came to greet him before the press conference:

"It's a real joy to have the chance to come to a club like Udinese to start off my professional managerial career it was a shock to me to get the call asking me to come here. I was trying to get a job in Wales and the lower leagues in England never did I expect a team from Serie A would come knocking at my door.

Udinese have a strong history and I hope I can add to that, recently they have hit a down fall and some key players have left the squad, but the squad we have here are more than capable of playing to a high standard and getting us up the top end of the league this year as long as their best and play and try as hard as they possibly can"
Now From the press room
Question from Skysports.com

How do you feel about becoming the latest manager at Udinese?
"It's an honour to be here and I hope I can reply the board's faith in me by appointing me manager here."
Question from Alto Adige
Have you had time to think about any possible staff changes?
"Well I've been here for a day so far, I've sat down talked to the staff which are very fluent in English which was a surprise to me. They all seem very friendly and i have monitored them in training how they carry out their jobs, at the moment no staff changes will be made no. "
Question from Corriere della Sera
What can we expect from you in the transfer market?
"We need a left wingers, that is for sure I've looked at the squad I know who the key players are here and I know the formation I want to play, the only thing we really need is a left winger."
Question from Gazzetta dello Sport
Do you have any transfer targets in mind?
"Well we have excellent scouts here who will be sent out to monitor quite a few players, I shall not give away any names as of yet. Speculation only does more damage than good. "
Question from L'Arena
Where do you think you will finish this season?
"Serie A is one of the best leagues in the world with so many world class teams, it is very hard to predict where you want to finish in the league. Obviously i want to finish in a European spot, but is that possible? Well only time will tell. The board are expecting a mid table finish from the current team. I believe we can at least get into the top half."
Question from Skysports.com
Reports from England today suggest that Chelsea are currently after Alexis Sanchez and Arsenal are after Antonio Di Natale what do you make of these?
"Well as I have said i have only been here one day so far, I have had no offers for any of my players that I know of. I do not wish to sell either of the pair, but if they wish to leave then they can come and talk to me about it. I will obviously try and convince them to stay but if it's out of my hands, then Chelsea and Arsenal will have to make a ridiculous offer for me even to think about agreeing to sell two of our best players"
Tune in to the next update where we will be coming at you from the end of the transfer market and the first games in August, Including a reseason round up.